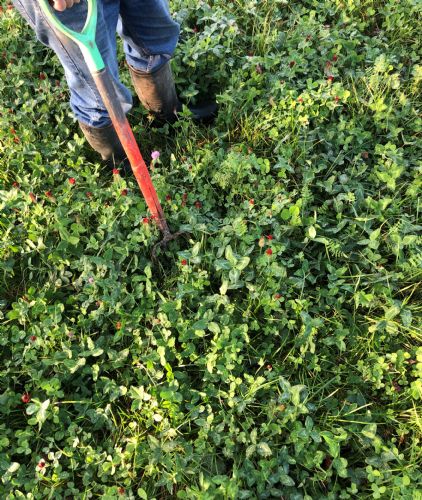 Join us for a farm walk hosted by Soil Farmer of the Year runner up Bronagh O'Kane.
Having come back to the farm in 2020, Bronagh has begun a journey to transform the soil. Historically the farm has supported continental cattle breeds on a high reliance on imported feed, Bronagh has transitioned to more traditional breeds managed on grasslands. Utilising a small pasture grazing system she has increased the grazing period by 4 weeks and soils are more resilient to the extremes of dry and wet weather. Bronagh has started producing her own vermicast and composting to improve soil biology, focusing on natural inputs and a softer approach with foliar fertilisers where needed to manage historically compact and imbalanced soils. The walk will provide the opportunity to discuss and demonstrate the practices undertaken at the farm and the ongoing challenges and successes that Bronagh sees in her system.
The event will take place outside, please wear suitable clothing and footwear. Light refreshments will be provided.
Sign up via Eventbrite here.