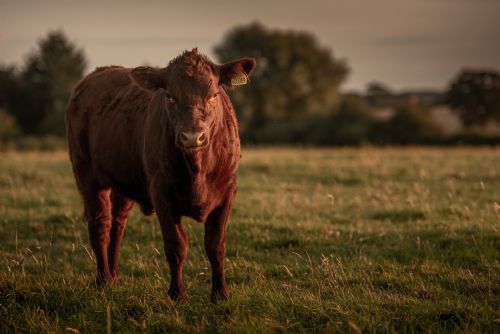 As Beef & Lamb producers, how can we practically reduce on-farm GHG emissions whilst maintaining profitability and productivity?
Join our free online series, available from today, Monday 14th November running through to Monday 5th December, after which all available material will expire.
Watch virtual farm walks from:
The North Wyke Farm Platform – a national and global research facility that is linked to real-world farming, with a unique ability to focus on pasture-based livestock production systems and optimal land use
Fernhill Farm – Farmers Weekly Sheep Farmers of the Year 2022 winners, Jen and Andy are Mendip hill farmers with sustainable wool production. Managing 1500 multi-purpose ewes and 80 cattle, Fernhill has focused on mob grazing for over 30 years.
Model Farm - Simon Cutter was one of the first members of the Pasture-Fed Livestock Association finishing over 100 organic, pasture fed Hereford cattle. Awarded beef farmer of the year 2022, we explore Simons diverse swards, compost regime and finishing strategies.
Raddleman's Farm – Currently undertaking a Nuffield Scholarship, James MacCartney manages 800 breeding ewes, 500 mules and 300 Lleyns as well as rearing cattle stores for finishing. James is taking a new direction towards increasing live-weight gain from forage, as part of a low-input maximum gains approach.
Presentations from speakers:
Philip Skuce, The Moredun Institute - livestock health, welfare and associated emissions
Jude Capper, Harper Adams University - sheep and beef sustainability
Richard Gueterbock & Angela Bywater - an overview of the Farm of the Future report.
Extra content includes videos from FAI Farms and their adaptive multi-paddock trials, SRUC farming for a better future - case studies, trials and on farm carbon advice.
Also included is a live Q&A with speakers and farmers discussing the practicalities and challenges of reaching Net Zero in the ruminant meat sector. This will take place on the 21st November at 7pm and can be accessed via the IfA Live portal.
This series is completely free, open to all and please remember that there is no such thing as a stupid question!
Click the link below to create your free account and to access the material.
;