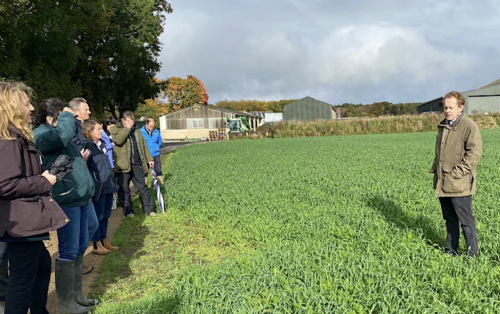 As the conferences in Oxford last week showed, interest continues to grow amongst farmers in how carbon payments can be of benefit to them. But of course, plenty of doubts and questions remain.
Following on from the series of webinars in 2022, Abacus Agriculture is therefore pleased to invite you to an on farm event on Friday January 27th, 9:30 till 2:00, kindly hosted by farmer Antony Pearce at

Moat Farm in Buckinghamshire (HP17 8XD) to learn first hand about his experiences of being in a carbon payment programme and how it works from his partner provider, Soil Capital.
For more details and to register for this free event, click here
;